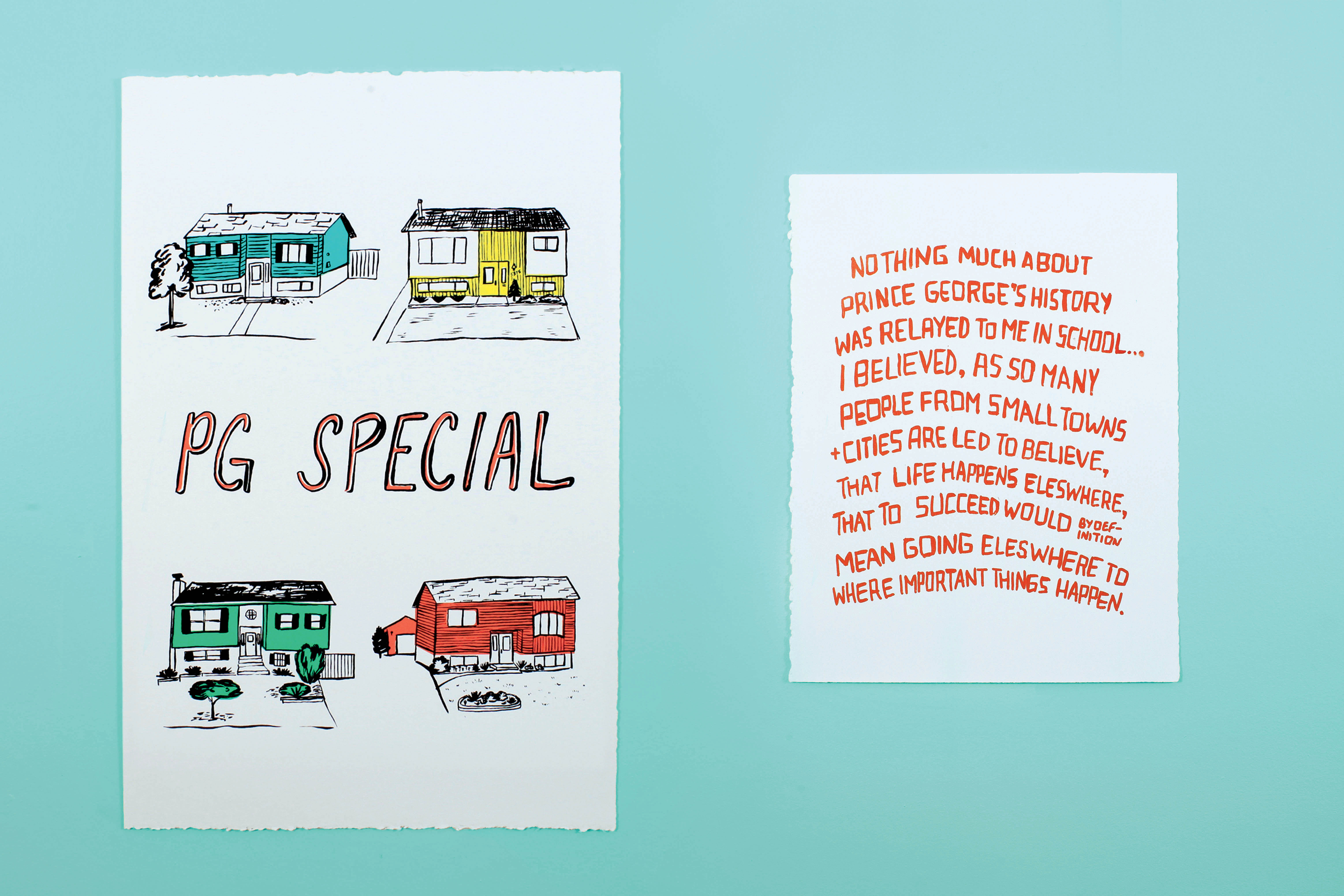 —The Hometown Project

What started as Jean Chisholm and I's Emily Carr thesis project turned into an invitation to exhibit The Hometown Project in Prince George at the Two Rivers Gallery in the fall of 2015. Building off our 4-step campaign system of Awareness, Alignment, Engagement, and Action, the work also highlighted the history of Prince George's innovative civic projects. It aimed to inspire people to create projects that could help shape the city into a sustainable, culturally rich community. We designed custom exhibit materials for the Two Rivers Gallery, including posters, screenprints, maps, booklets, and interactive displays.

The exhibit hosted over 200 people on its opening night. (A record in P.G.'s gallery!) This is one of those projects you remain proud of, and it has since shown at the Museum of Vancouver, Inspiring Women Among us events in Prince George, the Mini Maker Fair in Prince George, and spoke at Type Brigade in 2016 in Vancouver.

Design Reserch
Exhibition Design
Illustration
Print Design
Animation
The Hometown Project won the Applied Arts 2014 Student Award
for Complete Design Program.